Dhoti How to wear – A Comprehensive Guide on How to Wear a Men's Dhoti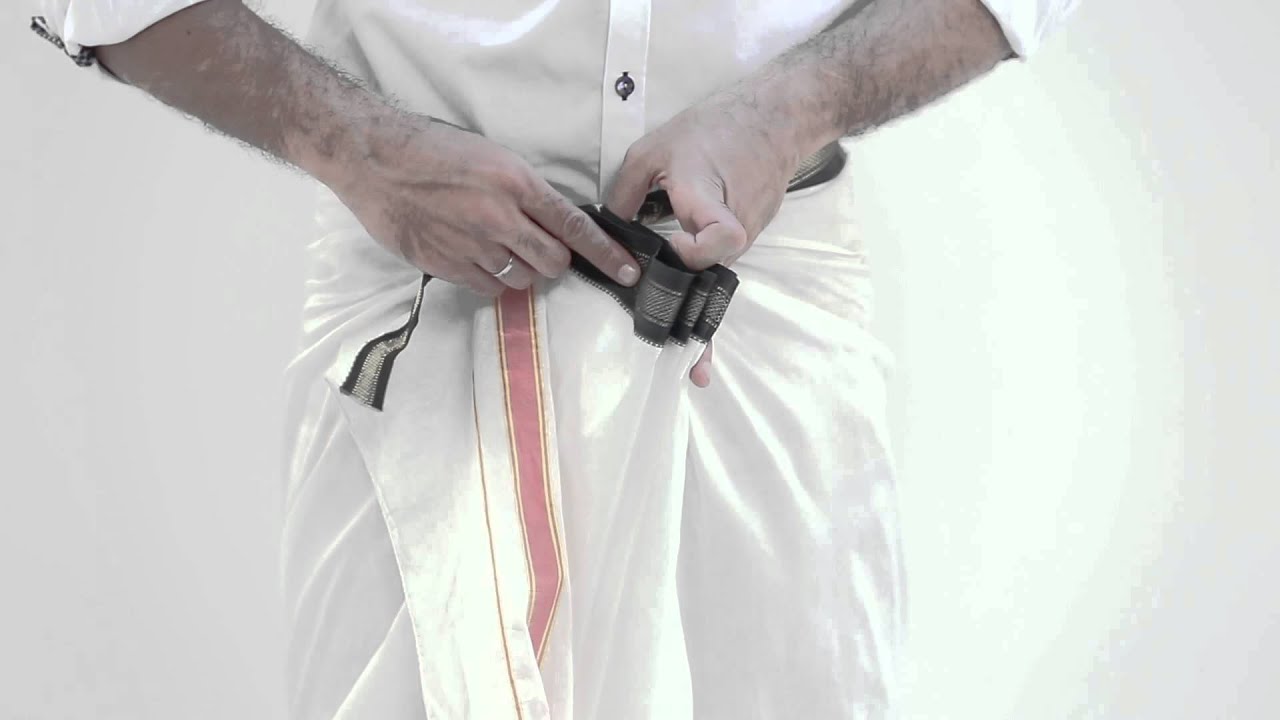 Dhoti is a traditional Indian clothing, worn by men and women alike. It is an ocean of possibilities and can be styled in different ways to give you that modern look. In this guide, you will learn how to choose the perfect dhoti and how to wear it in vogue.
To wear a dhoti, first take a long piece of cloth, typically around 4 meters long and 1 meter wide. Fold the cloth in half lengthwise, then drape it over your body so that one end is at your waist and the other end is at your ankles. Take the end at your waist and tuck it into the waistband of your pants or onto your belt. Take the other end at your ankle and bring it up between your legs, tucking it into the waistband at the back. Finally, adjust the cloth so that it is evenly distributed around your waist and legs. This is the traditional way of wearing a dhoti, but there are various styles of wearing it, depending on the region and occasion.
How to Choose and Wear Dhoti
Choose The Right Material.
When it comes to choosing a dhoti, you should never compromise on quality. Choose materials that are comfortable and flowy. Natural fibers like cotton and silk offer breathability and a soothing feel. You can also opt for other materials like rayon and polyester, depending on the occasion. For a casual relaxed look, go for light fabrics such as thin cotton cambric or muslin which will help you achieve optimum comfort level.
Find The Perfect Length and Cut.
Different types and sizes of dhotis are available, so it's important to find the perfect length and cut for you. It's recommended that a woman should wear a dhoti that reaches her ankles as it not only looks graceful but also offers adequate coverage. If you prefer more of a tailored look to your dhoti, opt for a longer version and pair it with a short blouse or shirt. Also, make sure the ends of your dhoti are nicely draped so they don't look too bulky or awkward.
Accessorize in Timeless Ways.
In order to truly pull off a dhoti, you need to accessorize it in the right way. A signature look of wearing a dhoti involves incorporating heels or wedges and long earrings that reach your shoulders. You can never go wrong with silver jewelry or bright bangles for an effortless, yet timeless, look. Lastly, don't forget the indispensable dupatta — a scarf-like wrap is ideal when wearing dhotis in formal occasions.
Try Different Dhoti Styles and Pairings.
With a stylish dhoti, the possibilities are endless! Consider experimenting with different draping styles like leg-hold and kachchhi. Additionally, try different pairings to make your look stand out even more. Crisp white shirts look great when paired with a vibrant print on a dhoti skirt. Women's tops or short tunics work well in casual and formal settings — try out different textures like velvet or cotton for enhanced visual appeal. Finish off your look with fashionable sandals for an overall polished impression.
Follow Traditional Styling Etiquette, if Desired.
When wearing a dhoti, you may choose to observe traditional styling etiquette. This includes partially tucking the garment into your waist or wearing it as low on your hips as possible. Styles should generally be neat, but feel free to add variations like tassels or asymmetrical hems. Don't forget to match accessories accordingly — including bright jewelry pieces and a dupatta in complementary colors. With all of these elements combined, you'll be sure to rock this timeless Indian look!